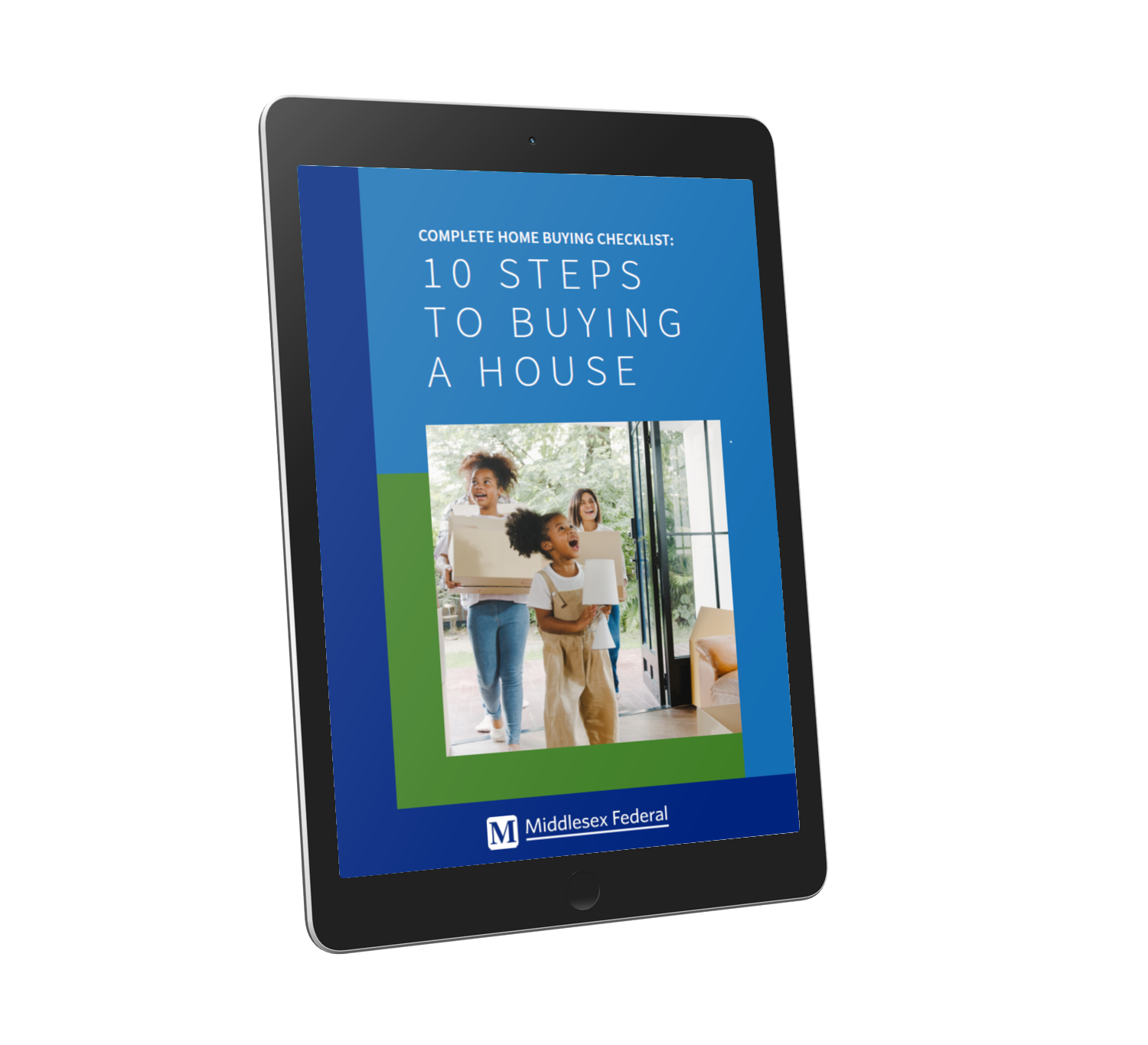 Smooth Home Purchase:
10 Clear Steps to Buying a House
Please fill out the form to download your FREE e-book!


Complete Home Buying Checklist: 10 Steps to Buying a House
This Checklist Contains:
1. How Much House Can I Afford?

Some lenders recommend that people look for homes that cost no more than three to five times their annual household income if the home buyers plan to make a 20% down payment and have a moderate amount of other debt.

It's important to make this determination based on your financial situation and comfort level. While your household income and regular monthly debts may be relatively stable, unexpected expenses and unplanned spending can impact your savings.

Another affordability rule of thumb is to have enough savings in reserve to cover the cost of three to six months' worth of expenses, including mortgage and other monthly payments. These reserves will allow you to cover your mortgage payment in case of an unexpected event.
For more tips on what you should consider when starting out on your home buying journey, review our blog "5 Real-Life Lessons for the First-Time Homebuyer."
2. Start Exploring Online
Once you have a general idea of the price range you're looking at, you can start browsing real estate listings. Review real estate websites, newspapers, and magazines to look at homes for sale in the different areas you'd like to live in. Make a note of the homes you are interested in and see how long they stay on the market, and note any changes in asking prices. This information will give you a sense of the housing trends in specific areas.

Decide on your non-negotiable features from the beginning.
It's best to know what you're looking for in a home from the very beginning. If you have a large family, one bathroom probably won't cut it. If you love to cook, a tiny kitchen isn't for you.

Of course, at the same time, you'll need to be reasonable with your expectations — and take chances. Put together a list of what you absolutely must have, what's negotiable, and just as important, what you don't want. Keep this list handy to share with your real estate agent. Always keep an open mind, and don't be afraid to look at homes that don't seem to fit the bill exactly. You may be pleasantly surprised.
For more tips to consider if you are searching for your home in an unsettled market, review our blog "What to Look for When Buying a House in a Hot Market."
3. Getting Pre-Qualified or Pre-Approved is a MUST
You have a general idea of the price range you can afford and have started making a list of features you want and don't want in a home; now it's time to get a bit more specific and meet with a loan officer to help you determine exactly how much house you can afford. Once you are pre-qualified or pre-approved, you not only know your maximum purchase price, but you'll have a better sense of the other expenses that come along with homeownership, such as down payment, home insurance, property taxes, and utilities. If applicable, include home/pool maintenance and HOA fees.

There are other benefits to this step as well. You'll get a chance to see what it will be like to work with this lender and when you're ready to make an offer, the owner will know that you are a qualified buyer.

Be prepared to submit proof of income and assets, employment verification, credit history, and documentation proving your identity (such as a driver's license or passport).
You'll want to get pre-qualified or pre-approved by a reliable, trustworthy and fast mortgage lender.
For common mistakes to avoid when selecting who you will work with, review our blog "7 Pitfalls to Avoid When Looking for the Best Mortgage Lenders."


Other key items potential borrowers need to know:

You must have sufficient income and prove that it is stable.
The National Association of Realtors (NAR) has found that the average first-time homebuyer earns $72,000 per year while the average repeat homebuyer earns $98,000 annually. Even if your income is above or below these ranges, you need to prove you have a stable income and employment.
Your down payment needs to be proportionate to what you can afford and satisfy any concessions of your sales contract.
NAR reports that most home buyers will finance 90% of their home purchase. In tight markets, the seller may insist on a 10% down payment or more to go into escrow. In some cases, a percentage of the down payment will be paid at the time the offer to purchase is accepted.

Many documents will be required to complete your home loan application or pre-approval.
You will need to show proof of your income, assets, and other financial obligations when applying for a home loan to prove that your net worth is what you say it is. Be prepared to gather one to two years of tax returns, bank statements, and possibly more to document that your financial profile is what you say it is. Your debts should be as low as possible and your assets as high as possible when you apply.

Having a strong credit score is crucial for getting approved for a home loan.
To qualify for the best interest rate on a mortgage and increase your chances of approval, make sure your credit score is in good shape. To do this, pay your bills on time, keep your debt low or eliminate it entirely, and make more than the minimum payments on your obligations. The credit utilization component is one of the most significant triggers in your credit score. Even if you are debt-free and pay your credit cards off every month, if you are close to your actual credit limit, this could negatively impact your credit score.
Before getting pre-qualified or pre-approved, review our blog "Buying a House Checklist: It's Not as Difficult as You Think" for tips to make sure your credit score is ready.
4. Which Loan is Right for You?
There are different types of mortgage loans. Do your research and work with a lender to determine which type of loan will make sense for your homeownership goals and unique financial situation.

Depending on your finances, homeownership history, and other qualifications, your choices may be limited. Consider the following to determine which would work best for you.

Fixed-Rate or Adjustable-Rate?

With a fixed-rate loan, your interest rate and the monthly payment (principal and interest) will remain the same for the entire term of the mortgage. Fifteen or thirty-year terms are the most common. A combination of your credit score, down payment, loan amount, and length of the term typically determines the rate.

With an adjustable-rate mortgage, you will likely benefit from a lower, fixed interest rate upfront (typically 5, 7, or 10 years.) After this initial fixed-rate term ends, the interest rate will be variable for the remaining portion of the loan and increase or decrease based upon the performance of the indexed (or base) rate plus a certain percentage according to a predetermined schedule.

Consider your circumstances and weigh your options.
Do you plan on living in your home longer than five to seven years? How low are the current fixed rates, and do I anticipate them decreasing in the short term?
What is the difference in monthly payment amounts?
How much will I save over time?
Can I afford a higher payment if my adjustable-rate mortgage payment increases?
5. Picking a Realtor
If you have bought a home in the past, then you probably already have a favorite, road-tested real estate agent in your contacts or have an idea of where to start.

If you are a first-time homebuyer, you will definitely benefit from partnering with a knowledgeable and reliable real estate agent. They can help you locate homes within your price range that come close to checking off the boxes on your checklist, as well as guide you through negotiating the purchase price and scheduling a home inspector.

When choosing a real estate agent look for someone recommended by their peers and yours. Ask your lender if they recommend anyone in particular, verify your agent's license with your local real estate board, check if she or he has any special certifications. And always take the time to look up their recent listings and online reviews and compare list prices with actual final sales prices. You want to work with a real estate agent with a good track record and knowledge of your local market who can help you find quality homes for sale in your price range.

Use the pre-qualification amount and down payment that your lender provided to determine the ceiling of your new home's price range. Then, think about your life in the long-term (or over your mortgage term, fifteen to thirty years).
For more things to keep in mind as you navigate the home buying journey, review our blog "Buying Your First Home? Things to Consider as You Buy Your First Home!"
6. Picking a Neighborhood
Buying a new home can be overwhelming. Simplify the shopping process by narrowing your search to homes you can afford with the amenities you want in the areas where you want to live. Determining these key factors will help you limit the number of houses you will consider during the search and ultimately save you a lot of time and disappointment.

Answering these questions will help you determine the type and size of home and neighborhood you want.

● Do you think your family will grow?
● Will you want to live in a particular school district?
● Do you have pets that need a yard?
● Would you prefer dealing with a homeowner's association?
● Are you looking for a single-family home, townhouse, or condo?
● Will you grow tired of a long commute to the office?

To complete your list of target areas or neighborhoods, you should also look into local restaurants and other desired amenities, walkability, public spaces, and any needed public transportation options.
Picking a neighborhood is one of many aspects in your search for the perfect home. For a closer complete look at the home buying journey, review our blog "Buying A Home: The Good, the Bad, and the Ugly."
7. Making an Offer - the Art of Negotiation
When you find a property you like, you need to be prepared to make an offer.
For most buyers, a real estate agent will help you through the process, ensuring your written offer (which is essentially a contract) includes all the legally required information in addition to certain buyer protections. Some states allow buyers to begin negotiations with verbal offers, so it's important to understand the local regulations wherever you consider purchasing a home.

The good news is that working with a real estate agent won't cost you anything because the seller usually pays the entire commission, ranging from 5% to 6% of the house sale price, split between any agents involved in the transaction.

It's important to try to find out how motivated the owner is to sell the property, as this can give you a sense of how much you may be able to negotiate. Once you submit an offer, the seller can either accept, provide a counteroffer, or reject your offer.

If the seller counters, you might keep in mind that sometimes a higher price isn't your best option for getting a seller to reconsider your offer. Additions such as no contingencies can be a huge incentive for the seller to agree. It is important to consider which contingencies to remove and which to keep for your protection. Working with an experienced realtor can help in these cases, as they can guide you through these options.

If you lose out to another buyer, do not get discouraged. This type of competition is common in a tight market. Be ready to move on and start looking at different properties. If your offer is accepted, you will be required to pay earnest money (typically a 1-10% deposit of the purchase price) and sign a purchase and sale agreement before securing mortgage financing. The agreement is a legal document that outlines the conditions for refunding your deposit. Consider having an attorney review this document before signing. Your lender can help you locate an attorney to represent you.
If it is your first time heading into a negotiation, it may also be your first time buying a home.
For more tips to prepare you for what is ahead, review our blog "12 Do's and Don'ts for a Successful First Time Home Buyer."
8. Home Inspection/Home Appraisal
A home inspector checks to ensure the home is in good condition. During a seller's market, you may be tempted to remove the inspection contingency to improve your offer. Try to avoid this if possible. There may be hidden repairs that could end up costing you a significant amount of money. Usually, a home inspection costs between $300 - $500, and it is worth the investment to know the property's condition.
Look for a home inspector who is a member of an association such as the American Society of Home Inspectors. Walk around with them when they do their inspection and ask questions to ensure the home you want is a safe and sound investment.

Make sure that whomever you hire for the inspection checks out the following parts of the property:
● Roof
● Electrical system
● Foundation/Termites
● HVAC system
● Plumbing
● If the house has a septic system, it may be a good idea to pay for a septic inspection to assess any potential issues.

If the inspection uncovers any significant items, work with your realtor to reassess your offer and/or request that the owner repair or fix the item(s) in question.

Unlike the inspection, a home appraisal isn't solely about the home's condition; it's more about the total value of the property, including all structures, land, and any other relevant features.

If you plan to take out a mortgage, your lender will order a property appraisal to ensure the house and land are worth the amount of money they are lending you.

9. Homeowners Insurance for Your New Property
Most borrowers will need to purchase homeowner insurance that is effective on your closing date and paid in full for one year.

The amount of the deductible and various coverage add-ons will determine the cost of your policy. Typically, you need to have enough coverage to rebuild or replace the structure(s) on your property. Your insurance agent can discuss the options that are available to you.

The cost of homeowners' insurance can differ between companies, and it can take up to three to four weeks to shop around. You can decide on your provider in advance and contact them to finalize the details once you have a closing date.

Your lender may require that funds for future insurance (and/or property tax) payments be put into an escrow account. If so, your estimated annual insurance premium is broken down into monthly payments. This monthly amount is added to your mortgage payment and kept in an escrow account that your lender manages. The lender will use these funds to pay future insurance bills. One less bill for you to remember to pay.
10. The Final Walk-through & Closing
Make sure all contingencies are taken care of before closing. Some of the most common contingencies are inspection, appraisal, and financing.
Once your loan is approved, your bank will send you a commitment letter along with closing documents. These documents will include a list of closing costs and a list of items that you will need to bring to the closing. The closing attorney will contact you to schedule a closing date.
Unless the prior owner has contracted to rent the property, you'll want to schedule a walkthrough within 24 hours before closing to see that they have vacated the house. You'll also want to verify all contract items have been addressed and check that the overall property is in satisfactory condition.
Get ready for the closing. Review the documents included with your commitment letter and gather the documents that you need to bring to the loan closing. Don't forget your photo ID.
Obtain a cashier's or certified check for the closing costs owed. Personal checks or cash will not be accepted. Refer to your closing documents for specific instructions and amounts.
The home buying process can appear complicated, but with the right team by your side it can be enjoyable, exciting and rewarding!



To avoid common mistakes homebuyers make as they navigate the process, review our blog "Six Mistakes to Avoid as a First-Time Home Buyer."


11. After You Own Your Home, When Can You Refinance
Refinancing your home loan can lead to a lower interest rate, lower monthly payment, or shortened repayment period by shortening the term of the loan. Refinancing can also allow the borrower to switch their loan type (adjustable to fixed or vice versa), borrow money from the loan for a variety of reasons, or to settle a divorce or other joined partnership.

How quickly you can refinance depends on the type of mortgage you have and the type of refinance mortgage you are considering. Some mortgages require a period of time to pass while others let you refinance immediately. For answers relating to your specific circumstances, you should contact your local lender.
To find the best mortgage lender to help you refinance your home loan, review our blog "Finding a Better Mortgage Can Be Tricky - Tips to Refinance with Ease."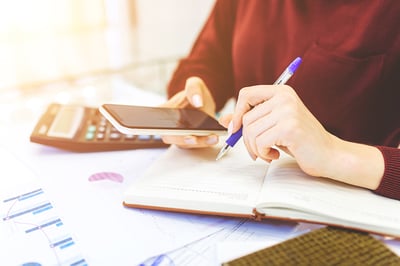 Refinance
Whether you're looking to take cash out, consolidate debt, lower your rate, or reduce your payment, we're here to help you refinance to a better mortgage. Let's discuss your options!
New Purchase
For more than 130 years, Middlesex Federal has been offering great rates and personal service to first-time homebuyers, growing families, those ready to downsize or make a move.